Dove Canyon, CA Homes & Real Estate
| | |
| --- | --- |
| | Tucked away between Coto de Caza, Rancho Cielo, Robinson Ranch, and the Cleveland National Forest, the private community of Dove Canyon is one of Orange County's best kept secrets. All residents enjoy gated privacy in an intimate golf community setting. The spectacular beauty of the Cleveland National Forest surrounds the residents of Dove Canyon. This offers the perfect environment to enjoy everything that Orange County has to offer. Some of the amenities include miles of nature trails, views of the mountains, a large community pool, and several tennis courts. These are all open to the residents, The private Dove Canyon Country Club, featuring a Jack Nicklaus signature golf course, adds to Dove Canyon's prestige. All residents are able to join the Dove Canyon Golf Club. A social membership allows residents to take advantage of the renowned cuisine that is available at the club's dining facilities. A Dove Canyon address shows you live in one of the finest communities in Orange County and symbolizes achievement. |
| | |
| --- | --- |
| Dove Canyon, CA homes for sale. There are about one thousand single-family homes within the guard gated community. Real estate here includes many homes with pools or with golf course views. There are also homes for sale and lease. All Dove Canyon homes are detached single-family units, with most being two-story, 3 or 4 bedroom, single family homes. There are no condos or town homes in the community, and only a handful of single-story homes. These are rarely on the market. The houses range in square footage from around 2,300 square feet to over 3,700 square feet. Home prices range between $800,000 to over $1.5 million. Call me if you are interested in Dove Canyon homes for sale or lease. Call me also if you are interested in listing your home for sale.. I am a Dove Canyon Realtor who can help you find the home you are looking for. | |
Dove Canyon Property Search - Many ways to find your perfect home!
Search for homes for sale or lease. The following links include many searches. You can search by price, homes with pools, golf course and panoramic views. Also, leases, and pet-friendly leases. There are no condos or town homes in DC, just single-family homes. There are also just a handful of single- story homes that rarely come on the market.
Dove Canyon tracts and neighborhoods - A home for everyone!
Dove Canyon is divided into 22 different tracts of homes. These include Belvedere, Club Collection, Club Vista, Deer Ridge, Dove Ridgepointe, Emerald Crest, Fairway Estates, Fairway Fifteen, Fairway Ridge, Lakeridge, Muirfield, Newcrest Collection, Southbridge Estates, Sterling Heights, Summit Crest, The Estates, The Laurel. Also, the Oaks, Warmington Homes, Waterford Crest, Westcliff, and Woodbridge Court. These neighborhoods in Dove Canyon are easily identified by their bold entrance signs off of all major streets. Dove Canyon includes a beautiful community pool and tennis courts which are open to all residents. There is also a local reservoir which is not open to the public. Dove Canyon is conveniently close to the 241-toll road. Residents have quick access to major cities like Irvine.
---
Dove Canyon Schools - Two different school districts
Dove Canyon children attend schools in either the Saddleback Valley or Capistrano Unified Schools districts. The specific district varies by home and by neighborhood. I can help you find a home in the Dove Canyon school district of your choice.
Saddleback Valley Unified School District
The Saddleback Valley Unified School District (SVUSD) is the county's fourth largest school district. The district provides a highly regarded educational program to over 35,000 students from its attendance area in South Orange County. SVUSD emphasizes the development of basic skills to form higher order thinking abilities. These include problem solving, making comparisons, analyzing facts and drawing inferences. The academic environment is enhanced by athletics, the arts, and many other student activities. Some schools offer unique curricular emphasis in science, language. Also, fine and performing arts, gifted and advanced placement opportunities, second language support or immersion, or environmental education. The use of technology as a tool to enhance learning for all students is also a top priority.
Capistrano Unified District
The Capistrano Unified School has about 50,000 students and 4,000 employees with a 96% graduation rate. The district was founded in 1965 in South Orange County. CUSD serves families residing in many cities. These include Aliso Viejo, Dana Point, Laguna Niguel. Also, Mission Viejo, Rancho Santa Margarita, San Clemente, and San Juan Capistrano. The district also serves the unincorporated communities of Coto de Caza, Dove Canyon, Ladera Ranch, Las Flores, and Wagon Wheel. The district is proud of its California Distinguished Schools and National Blue Ribbon Schools. CUSD's mission is to educate students and to assist them in realizing their full potential as responsible, productive, and contributing members of society. It does this by providing an educational environment in which students are challenged, excellence is expected and differences are valued.

Here are the designated schools for each school district
---
Dove Canyon property taxes, Mello Roos, and Homeowners Association dues
All residents pay monthly association dues of $260* to fund the entry gate, security, and common areas. Property tax and Mello Roos assessments vary by home. I will be glad to provide you with specific property tax and assessment information for homes in this community. Note that many Mello Roos bonds in Dove Canyon may have expired or will be expiring soon.
* Subject to change. Check with me for current HOA dues rate
---
Dove Canyon Golf Club - Several membership options
The social and recreational hub of the community. Designed specifically for avid golfers, Dove Canyon Golf Club is home to an active golf community with players of all skill levels. Our Men's, Ladies, and Couples Golf Associations offer a full calendar of competitive tournaments. Also, fun golf events such as our club championship, member-guest days and couples scrambles. Junior golfers in your family can take part in our competitive Junior Golf Team and Summer Golf Camps. The entire family will enjoy our many social and holiday events.

There are two dining options at the club; Canyon Grille and Jack's Den. Both restaurants have extensive breakfast and lunch menus. Jack's Den also serves beer and specialty cocktails.
The club has several membership options at different monthly costs. These costs may vary so call the club directly to get an update on membership fees.

(Click to enlarge)
---
Three other gate-guarded communities near Dove Canyon
There are three other gate guarded communities in close proximity to Dove Canyon. Coto de Caza (about 4,000 homes), Rancho Cielo (245 homes), and Walden (113 homes). Coto de Caza, California is a 4,900-acre private master planned residential community. It's the largest in size and population of the group. Rancho Cielo is a quiet, private, and largely undiscovered neighborhood of 245 generous single-family homes built on a hillside. An even smaller community than Rancho Cielo, Walden consists of 113 homes, most of which are on single-loaded streets with view lots. There is a beautiful waterfall that greets you as you enter. If you would like to learn more about these communities, click the links below and call me if you'd like to see some of the homes for sale there.
---
Web Links - Learn more about the community
Web links for businesses in and around Dove Canyon, CA.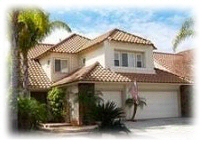 I will be glad to help you buy, sell, or lease a home in Dove Canyon. If you are interested in a luxury home or investment property, please call me to discuss your needs!
---
Copyright © 2006. CDC Technology, Inc. All rights reserved